Ex-Demo, Returns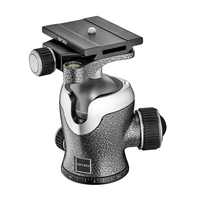 Save £100
Gitzo GH3382QD Series 3 Center Ball Head QD - No Box. Like all the other Gitzo's Center Ball Heads, the GH3382QD is a perfectly balanced and versatile tripod head, engineered to ensure the ultimate smoothness and precision of movement and secure locking....
(more)
Ex-Demo - Product is unused but packaging has been opened
Save £60
Humminbird Helix 5 Sonar G2. The HELIX 5 Sonar G2 with our new user interface and operating system, features ?a brilliant 800H x 480V, 5" 256 color display with backlight. DualBeam PLUS sonar with 4000 watts PTP power output. Maximize your angling experience with the Humminbird HELIX 5 Sonar G2 fishfinder system....
(more)
In original packaging - in great condition!
Save £60
The SpyPoint SDB-84 Soundbox allows motion activated personal audio warning messages to be played up to 85dB....
(more)
'Ready to Use' camera equipped with ITT - Inteligent Triggering Technology - No Set Up Required!
Save £170
SpyPoint SMART-PRO Trail/Surveillance Camera. 12 Megapixel trail camera featuring video capture with sound (720p), 62 invisible LEDs, 12 Megapixels still images, touch wheel and ITT Intelligent Triggering Technology....
(more)