Belts & Braces
Belts & Braces are not just for keeping your trousers up! Make a definitive style statement with one of our fashionable belts or braces at Uttings. We stock a range of styles including leather and fabric belts featuring some stylish buckles perfectly suited to both town and field. Our range of braces include a number of patterned offerings. With sizes to suit all and belts & braces from Seeland, Harkila, Swedteam, Timberland and more, you're bound to find the right belt or brace for you here at Uttings.
Are braces better than belts?
Braces and belts both ostensibly hold your trousers up. Belts do this by tightening your trousers around your weight, where as braces suspend your trousers from your shoulders. Therefore braces are the better option if you are looking for comfort as braces will not cinch around your waist. However, do consider that if your trousers are too big then a belt may be a better option to help tighten the trousers around your waist.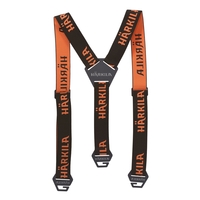 New
Harkila Wild Boar Pro Tech Braces. The Wildboar Pro Braces are lightweight and have buckles for attaching to any trousers with belt loops....
(more)
New
Harkila Wild Boar Pro Tech Belt. The Wildboar Pro Belt is made from 48% polyester, 40% nylon and 12% elastane, making it hardwearing and elastic. The belt has a strong plastic buckle with a simple, robust click system, and it is easily length-adjustable....
(more)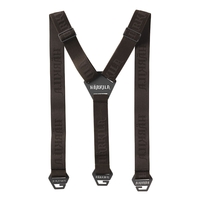 Harkila Tech Braces. Full-stretch braces with lightweight buckles in a new technical design....
(more)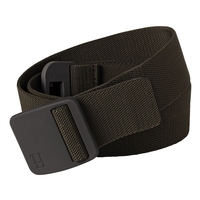 Harkila Tech Belt. Elastic, hard-wearing belt with rubberised click buckle....
(more)
(1)
£24.99
Check stock
Purchase Options
Save £10
Harkila Arvak Leather Belt. Belt in premium quality leather with metal buckle....
(more)
Harkila Carl-August elastic Braces for buttons. In green....
(more)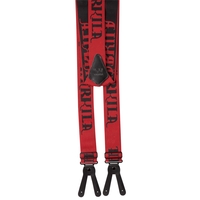 Harkila Carl-August adjustable braces with leather attachment straps for buttons....
(more)
(1)
£54.99
In stock
Purchase Options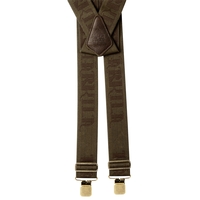 Harkila Carl-Eric adjustable braces with clips....
(more)
Ridgeline Webbing Belt in brown....
(more)
(9)
RRP

£24.99
£16.99
In stock
Purchase Options
Simms Bottle Opener Belt. Dual purpose belt that keeps pants secure and beverages flowing....
(more)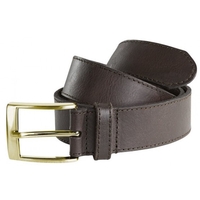 Save £10
Swedteam Leather Belt. Belt in real leather. 40mm width....
(more)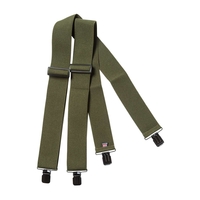 Swedteam Braces With Clips. Stylish braces in strong material, green with black details. Extra plastic coating on the inside of the clip to avoid damage to trouser fabric. Adjustable length. 50 mm. wide....
(more)