Fish Finders
Compatible with iPhone and Android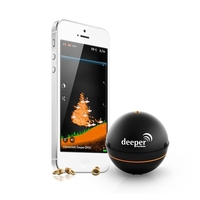 Save £25
Deeper Smart Fishfinder. Deeper – Smart fishfinder is a first of its kind, portable, wireless fish finder specially designed for amateur and professional fishermen....
(more)
RRP

£174.99
£149.00
Out of stock - Email me
Save £47
Humminbird Soft Portable Carrying Case Without Battery. Soft sided portable case. Does not include battery or charger....
(more)
RRP

£146.99
£99.00
Out of stock - Email me