Fishing Trousers
Save £35
Columbia Silver Ridge Convertible Trousers. These durable, quick-wicking pants feature built-in sun protection and plentiful storage making them the perfect choice for active days in warm weather....
(more)
(7)
RRP

£55.00
£20.00
Check stock
Purchase Options
Save £45
Columbia Blood and Guts Trousers. These modern classic fit pants are crafted from a lightweight yet durable nylon ripstop fabric that repels stains and odors associated with angling, resists harsh UV rays, and dries fast so you won't get soggy....
(more)
Save £20
Columbia PFG Backcast Trousers. A versatile tech pant built for splashing through rivers, fishing off boat decks, and rambling down beaches, the men's Backcast features a comfy partial elastic waistband, a lightweight quick-dry fabric with UPF 50 sun protection, and an interior mesh brief for comfort and fit....
(more)
(1)
RRP

£35.00
£15.00
Check stock
Purchase Options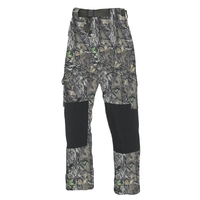 Save £49
Completely waterproof and windproof fishing trousers from Fladen....
(more)
(4)
RRP

£69.00
£20.00
Check stock
Purchase Options
Save £60
Greys Waterproof Trousers. These comfortable, waterproof trousers featuring Climatex material and taped seams throughout will keep you dry in adverse weather. A lighter alternative when not wearing the overtrousers, these trousers are perfect for the mobile angler. The trousers have Velcro fastenings on ankles to adjust to users needs, and waistband button adjusters to suit a variety of waist sizes....
(more)

(1)
RRP

£109.99
£49.00
Check stock
Purchase Options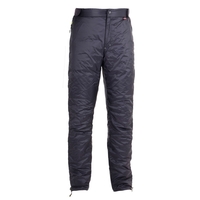 Guideline Core Primaloft Light Pants. Brand new lightweight Primaloft pants with outstanding comfort for use as extra insulation layer during all kinds of low intensity outdoors activities. Great as "camp pants" and perfect to wear under waders during fi shing trips in cold weather and in freezing water temps. Weight in size L - 310 grams....
(more)
Simms Waypoints Trousers. Simms' 2.5-layer waterproof Waypoints® Pant delivers heavyweight performance in an ultralight package. Features include a packable build, whereby pants stuff into the rear hip pocket for convenient stowage. An elastic waistband with drawcord adjustment enhances overall fit....
(more)
New
Simms Contender Insulated Bib. Insulated bib pants for when the cold-weather bite goes big....
(more)
New
(1)
RRP

£99.90
£99.00
Check stock
Purchase Options
Save £60
Simms Hyalite Rain Trousers. With a ripstop waterproof-breathable construction and two-way side-leg zippers that minimize corrosion, while boosting ventilation. Additional pant features include a belt-looped adjustable elastic waist, an internal drawcord system for customized fit, and steadfast Velcro ankle cuffs for a watertight seal that won't leave you soaked....
(more)
Simms Guide Mid Trousers. Fall fishing is marked by seismic temperature shifts, migrating salmonids and, with their returns, revitalized rivers. As the season morphs source mobility and warmth with these polyester and Lycra charged pants. Rugged stretch fleece fabric features awesome breathability and wicking capabilities, while holding ample heat....
(more)
Save £20
Snowbee All Seasons Breathable Over-Trousers. To complement the All-Seasons Jacket, a matching pair of fully lined waterproof/breathable Over-trousers. Fitted with 2 slant side pockets, 2 thigh cargo pockets and a zipped pocket on the leg, for a mobile phone etc, with a water-resistant zip....
(more)
Tilley Zip Off Trousers....
(more)
Westin 2 Piece Winter Suit. Wind, rain, hail or snow is no longer an issue! The W4 Winter Suit is all you need to stay put when the going gets though. Quality, function and comfort were the main priorities when designing this 2-piece suit. Both Jackets and Pants are packed with all the functions and features demanded by hardcore anglers. Its waterproof, windproof and breathable and with its light and soft comfort design it will keep you warm and dry all day long....
(more)