Scarves & Neck Warmers
Buff New Polar Headwear. The simple addition of a section of Classic Polartec® fleece to Original BUFF® makes this the ultimate in winter headgear. Now made with the new four way stretch, UPF 50 recycled polyester microfibre....
(more)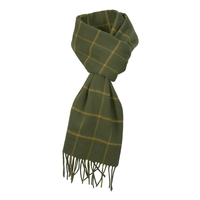 Harkila Retrieve Wool Scarf. The Retrieve Woollen Scarf is a soft, warm, all-wool scarf with a check pattern....
(more)
(1)
£43.99
Order Now - 7-10 Days
Purchase Options
Harkila All Season Tube. Made from 100% Merino Wool....
(more)
(3)
£36.99
In stock
Purchase Options
Harkila Deer Stalker Camo Neck Gaiter. The Deer Stalker camo neck gaiter is one of the most versatile items you can take hunting. It occupies almost no space in your pocket and you can use it to hide your face when stalking, and as a scarf, bandana, beanie and more. The neck gaiter is made from a moisture-wicking, highly breathable, stretch fabric that is Polygiene® treated to prevent odours and bacterial growth. It is also treated with Tanatex®, which excels at keeping flies, mosquitoes and oth...
(more)
Harkila Deer Stalker Camo Facecover. The Deer Stalker camo mesh facecover is a highly versatile face cover that takes up little space in your pocket. It is made from a very lightweight, airy, stretch fabric and features a covered mouth opening. This makes it comfortable to wear and doesn't stop you calling while you have it on....
(more)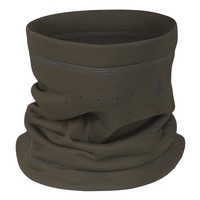 Seeland Neck Gaiter. A warm roll collar can make the difference between an enjoyable venture outdoors and an unpleasant one. In the insistent daytime cold or as a freezing night turns into a chilly morning, extra insulation around the neck may be essential for your well-being. Insulating the neck and head keeps your body warmer too. A good beanie and a warm roll collar offer excellent protection against low temperatures and chill winds. Our roll collar is made from a stretchy fleece and has flat...
(more)
Seeland Neck Gaiter - 2pk. The Neck gaiter 2-pack contains two roll collars, made from a soft, stretch polyester material. Roll collars are amazing items of clothing, with a multitude of uses, as bandanas, beanies and so forth. One of the supplied roll collars has printed Seeland logos on a subdued dark green background. The other features an InVis camouflage print....
(more)
(1)
RRP

£18.99
£16.99
In stock
Purchase Options
Wiley X Buff Multifunctional Headwear. The Original BUFF Multifunctional Tubular for man and woman. Multifunctional neck tubular designed by Wiley X with recycled materials. Comfortable, stretchable and featuring sun protection, the Original Wiley X BUFF has plenty of possibilities....
(more)