Cartridge Sticks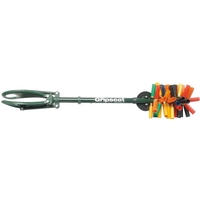 Shooting stick with magnetic base for easy collecting of empty cartridge cases. Can hold over 50 cartridges. Max weight limit 125kg. Adjustable in height 27.5"-40"....
(more)
No more back breaking work collecting spent cartridges. Strong magnet will hold over 50 cartridges. Telescopic pole and includes hook for attaching to a belt or bag loop. Height adjustable from 68-100cm. British made from lightweight aluminium....
(more)
(1)
£44.99
In stock
Purchase Options
Smart and handy telescopic stick with a very strong magnet. Easily collects 15 empty cartridge shells at one time. Perfect for driven shoots and shooting grounds....
(more)

(3)
RRP

£29.99
£24.99
In stock
Purchase Options