Cartridge Sticks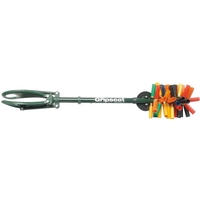 Shooting stick with magnetic base for easy collecting of empty cartridge cases. Can hold over 50 cartridges. Max weight limit 125kg. Adjustable in height 27.5"-40"....
(more)
No more back breaking work collecting spent cartridges. Strong magnet will hold over 50 cartridges. Telescopic pole and includes hook for attaching to a belt or bag loop. Height adjustable from 68-100cm. British made from lightweight aluminium....
(more)
Ideal for Professional Game and clay shooters, it is free standing so you can put it by your peg. The quick release feature saves your hands from getting mucky when removing cartridges from the magnet....
(more)