Shorts
New
Simms Superlight Shorts....
(more)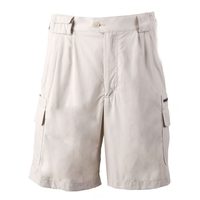 Save £35
Tilley Masai Shorts. Our Legends Masai Short is a great travel companion. Along with lots of pockets, they're lightweight, easy-care & the neutral colours allow easy coordinating....
(more)
(9)
RRP

£80.00
£45.00
Check stock
Purchase Options
Save £55
Timberland Webster Lake Stretch Cargo Shorts. Opt for functional style that looks good in our men?s cargo shorts with 6 pockets so you can organise your stuff. Enjoy cotton comfort with a little extra elastane stretch and a relaxed regular fit....
(more)

(2)
RRP

£65.00
£10.00
Check stock
Purchase Options