Adventure Lights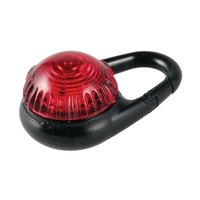 Save £4
Adventure Lights Guardian Tag-It Safety Light. The Adventure Lights Guardian Tag-It is an ultra-lightweight safety and signal light that is built into a carabiner. Using a spring-loaded quick-clip carabiner mount, the Tag-It™ can be quickly clipped to a bike or running vests, rucksacks, D-rings, straps, handles, belt loops, etc. – such that you become highly visible at night....
(more)
(2)
RRP

£14.95
£10.00
In stock
Purchase Options
In situations where being seen is a must, The Guardian sets unsurpassed standards in it's versatility and durability. The Guardian is an ultra lightweight, reliable and bright Visual Identification Beacon/Flashlight that has multiple applications in a wide variety of environments....
(more)
(8)
RRP

£14.95
£11.99
In stock
Purchase Options
Affordable, simple and efficient!
The articulating bicycle mount allows the Guardian to be used on either the front or back frame of any bike. Like all Adventure Lights products, it is extremely rugged and easy to use. Simply flip over the battery to change from steady on to flashing mode. Whether on a dark highway or the woods, the Guardian allows you to see and be seen. Normal battery life is over 250 hrs in flashing mode....
(more)
RRP

£16.95
£13.99
Out of stock - Email me
Versatile modular attachments!
Adventure Lights Guardian Running Light. The Guardian Running light is a rugged, versatile running light that comes with an adjustable elastic armband, locking belt clip and battery. At less than an ounce, this versatile safety light is waterproof to 300 feet, can be seen at up to 3 miles or 5km, and will strobe for over 240 hours on a single battery....
(more)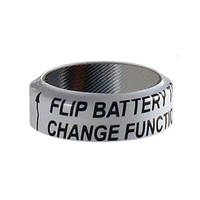 2x CR2032 3V Lithium Wrapped (1 qty for all Guardian Series)....
(more)