Priests / Game Dispatchers
Bisley Brass Priest. Heavyweight brass trout priest....
(more)

(1)
£19.99
In stock
Purchase Options
Made from natural stag horn and as such, shapes & sizes may vary....
(more)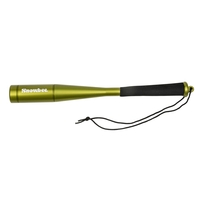 Snowbee Prestige Aluminium Priest. A unique new design made from cast aluminium, with a weighted head and anodised to a rich metallic olive green colour, with the Snowbee logo. Rubber handle for grip. Plus wrist lanyard....
(more)
(3)
£18.99
In stock
Purchase Options