Bolt Holsters
Leather bolt holder. Brown....
(more)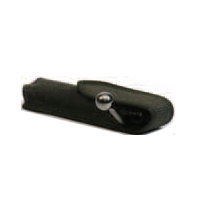 Carry your rifle bolt safely, it can be attached to a belt if required, full EVA moulded shell protects from knocks and dirt. Supplied in colours to match your Razorback slip. Size 7"- 9" long (18cm - 23cm) x 13?4" wide (4.5cm)...
(more)
(6)
£10.99
In stock
Purchase Options
Radar Rifle Bolt Holster. Rifle bolt holster featuring a belt loop and press stud fastening in brown leather....
(more)

(2)
£21.99
In stock
Purchase Options