Leica Nightvision & Thermal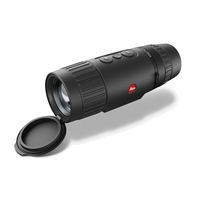 New
Leica Calanox Thermal Imaging Camera - Sight (1x Mag). The Leica Calonox "Sight" header device is optimized for use in conjunction with a conventional riflescope and is therefore equipped with 1x magnification. Due to the fixed construction of the complete system, the Calonox "Sight" is consistently accurate. The horizontal field of view from 15.5 to 100 meters provides a great overview, while the 384x288 pixel sensor in combination with the high-resolution OLED display and Leica's own image pro...
(more)
Limited Stock due in December - Reserve yours now!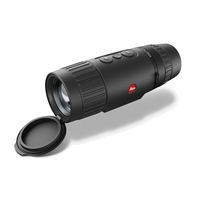 New
Leica Calanox Thermal Imaging Camera - View (4x Zoom / Mag 25.x/5x/7.5x/10x). The outstanding detection range of the Leica Calonox "View" is based on a high-end vanadium oxide sensor with 640x512 pixels and 12µm pixel size at excellent temperature resolution. The 2.5x basic optical magnification provides a large field of view and is therefore ideal for observations in the immediate vicinity. Using digital zoom up to 10x magnification in combination with the outstanding LCOS display with 1280x960...
(more)