Beretta Camping & Trekking
New
Beretta Hunter Tech Trolley. Travel bag cabin size with wheels and two main compartments. Made of the same scratch resistant material as the cases....
(more)
Beretta 692 Backpack. Shooting backpack with laptop compartment and inner organization. It is developed with the Beretta team athletes to complete the 692 collection. Every pocket and internal compartment are studied to carry with you everything you need during your shooting experience....
(more)
RRP

£129.95
£99.99
Out of stock - Email me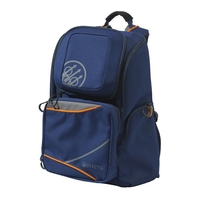 New
Beretta Uniform Pro EVO Daily Backpack. Backpack with padded back and shoulder straps. It is equipped with numerous multi-purpose pockets including one dedicated to the transport of glasses....
(more)