Cycling Clothing
Buff Original Headwear. A multifunctional tubular accessory ideal for many activities. Designed to keep you warm in the cold, Original BUFF® will also wick moisture (sweat) away from your skin to keep you cool when it's hot. The lightweight, breathable, microfibre fabric is also wind resistant and extremely comfortable to wear....
(more)
(1)
£12.99
In stock
Purchase Options
Buff Polar Headwear. Polar BUFF is basically an Original BUFF with a cylindrical piece of Classic Polartec fleece sewn to one end. In cold weather Polar BUFF will help to maintain body temperature and prevents heat loss. Super soft to the touch, you will love wearing it. Polar BUFF can be worn as a neckerchief, headband, wristband, mask, hair-band, balaclava, scarf, bonnet, saharaine, pirate cap or beanie....
(more)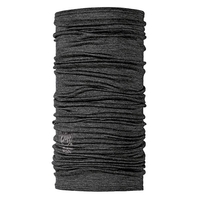 Buff Merino Wool Headwear. Wool BUFF is a multifunctional, tubular accessory ideal for many activities. The Merino wool in Wool Buff® keeps you warm in the cold, wicks moisture to keep you cool when its hot and being anti-microbial does not start to smell after wear. This natural fabric is super soft, odour resistant, water repellent. The NEW Chic designs feature the strass BUFF logo....
(more)
Save £53
Craft Verve Wind Jersey M. Verve Glow Jersey is designed for those who ride hard on a regular basis and who prefer to be seen when speeding across the landscape. Reflective details on the chest and at the back make you extra visible. In addition, technical fabrics with great stretch combined with bodymapped mesh panels provide efficient moisture transport and cooling for optimal performance. Silicone print at back bottom hem keeps the jersey in place. Four back pockets (one zippered). Hole in ba...
(more)
Save £55
Craft Gran Fondo Jersey. This racing-inspired bike jersey is designed for serious riders who compete occasionally and who enjoy both the all-out workout and the espresso break. Made of highly functional fabric and featuring bodymapped mesh panels, Gran Fondo Jersey offers active cooling and excellent moisture transport to ensure you ride with optimal body temperature from start to finish....
(more)
Last pair! Size EU46-48 only!
Save £9
Thin and shaftless running sock that provides excellent cooling and moisture transport in warm conditions. Ergonomic, running-specific design and advanced pressure-point technology ensure optimal comfort, while bodymapped mesh offers efficient ventilation....
(more)
Sealskinz Waterproof All Weather LED Cycle Gloves. Be safe, be seen. The Sealskinz Halo All Weather Cycle Glove is a lightweight performance, three layer glove that has a powerful triple LED light integrated into the back of the hand. These gloves are designed to provide excellent grip and dexterity for conditions where waterproof breathable performance and added visibility in low light are required, making them suitable for a multitude of conditions and cycling disciplines....
(more)
Close fitting, lightweight and breathable skull cap designed to be worn under a helmet, this sets the standard for additional 3 season protection against cold-weather....
(more)
Sealskinz Waterproof Cycling Cap. Sealskinz' best selling classically styled, 3 panel cycling cap has been designed for wearing under your helmet in wet weather....
(more)
Sealskinz Waterproof All Weather Mid Length Socks with Hydrostop. A performance thin weight, mid length waterproof sock featuring Hydrostop designed specifically for road cycling for conditions where minimal insulation and maximum breathability are required....
(more)