Fishing T-Shirts & Polos
G. Loomis Long Sleeve Cotton T-Shirt....
(more)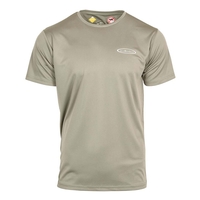 Save £19
Vision Bamboo Bug & UV T-Shirt. This technical, relaxed fit t-shirt is made from a mixture of bamboo & polyester. Thanks to these materials it is highly sweat absorbent, pulling moisture from your skin evaporating it or moving it to the next layers....
(more)