Nightvision Goggles
Specially designed to provide the highest edge-to-edge resolution performance ever seen in cost-conscious consumer night vision products!
The Challenger GS 1x20 is a multifunctional night vision device. The Challenger GS 1x20 has a number of applications. It can be used as a night vision monocular, night vision goggles (if set up on a Head Mount; the device can be used either for the right or the left eye), and a night attachment for a day optical riflescope or a collimator sight....
(more)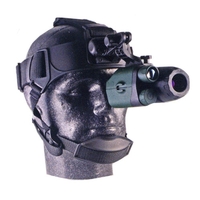 Save £53
Featuring a high grade Gen1 Image Intensifier Tube (IIT), the NVMT Spartan 1x24 has a built-in short range infrared (IR) illuminator for use in very low light/total darkness. Power for the scope and IR is provided by one CR123A lithium battery (not supplied). A green LED next to the viewfinder indicates when the image intensifier tube is switched on while a RED LED indicates when the IR illuminator is switched on....
(more)
RRP

£272.95
£219.00
Discontinued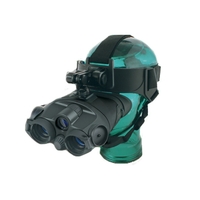 The Tracker NVG (Night Vision Goggle) is a comfortable hands-free way of being able to see at night without having to hold a night vision unit. The design of the goggles minimizes fatigue if used for long periods of time....
(more)