Pulsar Nightvision Monoculars
Free SpyPoint Force-11D Trail Camera (RRP £179.95). Easy transformaion of an optic sight into a night vision device!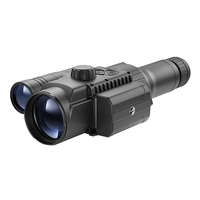 Pulsar Forward FN455. The Forward FN455 combines the Forward F455 Digital Front Attachment with a 5x30 Day Monocular which enables the Forward FN455 to be used as a hand-held digital night vision monocular....
(more)