Bivvy Accessories
Save £52
Shimano Sync Food Set & Trench Cooler Bag. Fully loaded food set for 2 people and cooler bag....
(more)
Shimano Sync Bivvy Table....
(more)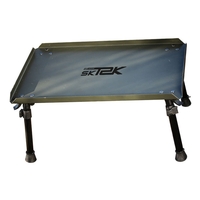 Save £5
Sonik SK-Tek Bivvy Table. Strong and light, the SK-TEK Bivvy Table features a carpy green top with useful raised edges. Sturdy, positive locking adjustable legs with cam lock mechanism and non-slip rubber feet. Easy to pack down flat and store in your folded chair or bed....
(more)
RRP

£34.99
£29.99
Out of stock - Email me