Drone Accessories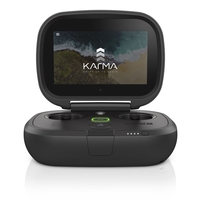 Save £230
GoPro Karma Controller. The Karma Controller is an all-in-one flight computer and camera control system for the Karma Drone....
(more)
Save £80
GoPro Karma Case. The Karma Case is the compact go-anywhere pack for Karma....
(more)
Save £29
GoPro Karma Replacement Landing Gear. Replacement landing gear for the Karma Drone easily installs in minutes....
(more)