Bivi Bags
Ideal for those occasions when you take the wrong turn and are forced to spend the unexpected night out....
(more)
Adventure Medical Kits Escape Lite Bivvy. You want to go 'Light and Fast' but you need a backcountry shelter that breathes. The Escape Lite Bivvy was developed especially for you! Constructed with proprietary Escape fabric and with a minimalist design the Escape Lite weighs in at only 5.5 oz and packs incredibly small....
(more)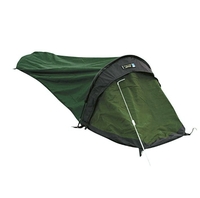 Terra Nova Jupiter Lite Bivi. A lightweight, waterproof and highly breathable bivi....
(more)