Hydration
Save £44
Fabric: 100% Heavy Duty Ballistic Nylon...
(more)
Klean Kanteen WIDE Vacuum Insulated Stainless Steel Water Bottle. Does triple duty as a mug, a thermos and a bottle. Durable, double-walled construction and vacuum insulation assures that beverages stay hot up to 6 hours, while iced drinks stay frosty for more than 24....
(more)
Klean Kanteen Classic Stainless Steel Water Bottle - 800ml. Made from high quality, 18/8 food-grade stainless steel, the Classic is safe and toxin-free, and doesn't retain or impart flavors. No matter how many times it is filled, or what is put into it, these Kanteens keep drinks fresh and clean tasting....
(more)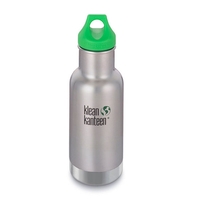 Klean Kanteen Vacuum Insulated Kid Kanteen - 355ml. Kid Kanteen bottles and sippies help youngsters stay hydrated—and our new, vacuum-insulated line ensures that little ones can enjoy a cool drink after a hard day at the playground. All that and a leakproof Loop Cap for romps and all-day play without drips....
(more)
RRP

£22.95
£18.99
Temp. Unavailable - Email me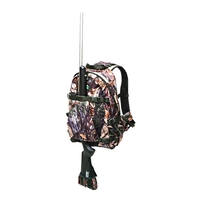 Save £15
This is the go anywhere, do anything bag that hunters dream about. Made from Ridgelines unique Quiet-tex outer and PVC internal fabric it will withstand the rigors of your hunt. Featuring waist and chest belts, side pockets and gun holder....
(more)
(2)
RRP

£54.99
£39.00
In stock
Purchase Options
Ruffwear Trail Runner Bottle. Replacement BPA-free Ruffwear water bottle that fits securely in a holster on the back of the Trail Runner™ Belt....
(more)
RRP

£14.95
£11.99
Out of stock - Email me