Ansmann Fishing
New
Ansmann Spiral Cable - USB to Apple Lightning. High quality data & charging cable. High-quality, splash-proof, head light with 3W LED and 1.5W COB LED, 200 lumen...
(more)
RRP

£21.95
£19.99
Out of stock - Email me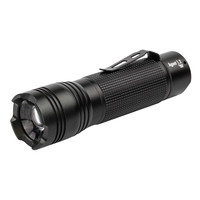 Ansmann Agent 1.2F Focus Torch - 3W LED. High performance torch with smooth focusing and special hardened surface, incl. 2x 3 ANSMANN Alkaline Micro AAA batteries, removeable pocket clip and wrist strap....
(more)
RRP

£37.95
£31.99
Out of stock - Email me