Hazard 4 Clothing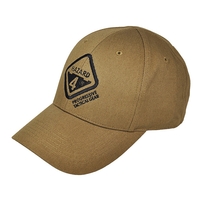 Hazard Tactical Logo Ball-Cap. A simple, classic ball-cap pattern with a high quality embroidered Hazard 4® logo. This hat is made without a top-rivet so it can be used with hearing protection ear-muffs without digging into the top of the head....
(more)
Hazard 4 Poncho Villa SmartSkin Softshell Poncho. Hazard 4's thoroughly modernised version of the classic military poncho has more in common with technical sports jackets than the old vinyl camping stand-by that usually comes to mind. An industry first, it should reintroduce a generation to the functional benefits having no sleeves provides....
(more)
(2)
RRP

£119.95
£114.99
In stock
Purchase Options
Hazard 4 ActionAgent Urban Tactical Softshell Jacket. The addition of the softshell jacket was a major innovation in multi-weather outerwear. It allows use in both dry and wet conditions and in warmer and colder weather, since it sheds water while allowing breathability....
(more)