Beretta Field Accessories
New
Beretta Challenge Shooting Glasses....
(more)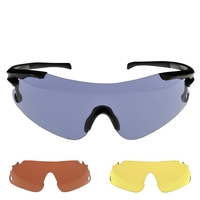 Beretta 3 Lens Set. Eyeglasses with 3 interchangeable lenses: yellow (poor atmospheric conditions,good for fog and dull), red (good for bright days), grey (for all weather use) adjustable nose new frame Beretta rigid Beretta case....
(more)
Beretta Polarised Sunglasses. Polarised lenses improve sight in particular conditions and offer glare reduction. Comes with 2 different nose types and a rigid case....
(more)
RRP

£99.95
£84.99
Out of stock - Email me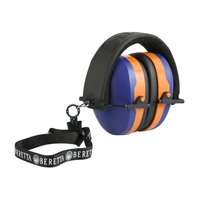 Beretta Gridshell Earmuffs. The Beretta Gridshell earmuff gives you a high protection from the gunshot. H 32dB M 27dB L 18dB SNR 29dB....
(more)
Low profile foldable shooting earmuffs designed for east storage....
(more)
(1)
RRP

£42.95
£33.99
In stock
Purchase Options
Competition umbrella from Beretta....
(more)
(3)
RRP

£25.95
£21.99
In stock
Purchase Options