Gripstik Field Sports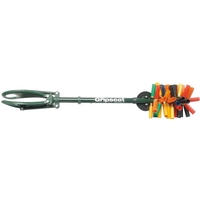 Shooting stick with magnetic base for easy collecting of empty cartridge cases. Can hold over 50 cartridges. Max weight limit 125kg. Adjustable in height 27.5"-40"....
(more)
No more back breaking work collecting spent cartridges. Strong magnet will hold over 50 cartridges. Telescopic pole and includes hook for attaching to a belt or bag loop....
(more)