Orvis Hydros 3D Bank Shot Fly Line
Related Products & Accessories
Product Details
Our code: 116575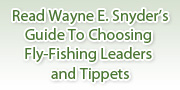 Orvis Hydros 3D Bank Shot Fly Line. The best thing to happen to streamers since the Woolly Bugger, the Hydros 3D Bank Shot fly line for streamer fishing is designed to deliver big flies with minimal back casts, thanks to a 3D-textured 23' quick-loading head. Ideal for single-hand Spey and roll casts, this two-tone line offers a low-visibility olive tip for stealthy presentations and an orange running line for better tracking.
3D Technology Microtexture surface reduces surface friction, improves flotation, and eliminates tangling.
Orvis Line ID — Quickly and easily identify your line, no more guessing. All of our lines will be printed with the taper, weight, and functionality.
IS (Integrated Slickness) additive is integrated throughout the PVC layer to provide lubrication for maximum distance, performance and durability.
Enhanced Welded Loops — New sleek and durable welded loops make leader attachment quick and easy while holding up to repeated use. Helps to transfer energy more efficiently to the leader allowing better turnover.
Core — Braided monofilament core offers outstanding performance in hot, humid saltwater environments.
Environmentally Responsible Packaging — Our new paper pulp spool, made from recycled cardboard and kraft paper, is 100% compostable and further enhances our commitment to protect our natural resources.
In willow/orange. 90'. Line weights 5-8. Made in USA.
Product Reviews
There are no reviews of this product yet. Do you own this product? Why not write your own review.
Add Product Review