Gun Accessories Gift Ideas
Filters Ignored
You have selected four or more brands, only three brands can be shown at once (please remove one or more of the current brands to display the new one).
Reset all filters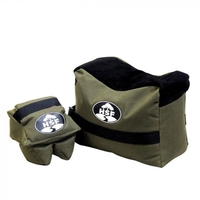 New
HSF Front & Rear Unfilled Shooting Bag. Extremely durable, portable and easy to use are some of the attributes that make this HSF product an essential range companion....
(more)
(2)
£14.99
In stock
Purchase Options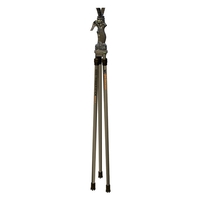 New
Primos Gen 3 Trigger Stick - Tall Tripod. Like every Trigger Stick, the new Primos Trigger Stick Gen 3 adjusts to your desired height with just one hand and the pull of a trigger. The new Locking Leg Angles give you more stability at more angles in the field. The new Quick Detach Yoke System with Integrated Lock makes it easier than ever to switch from gun to optics and back again. Smoother panning action helps you rotate, scan and find your perfect shot effortlessly. It's the next level of Trig...
(more)
(18)
£139.99
In stock
Purchase Options
Primos Gen 2 - 2 Point Gun Rest Trigger Stick Attachment. Turn any tripod into a stable shooting rest with the 2 Point Gun Rest. Quickly attaches to any tripod with a 1/4-20 thread pattern. Easily adjust the height and tilt. Great for ground blinds, youth and disabled hunters....
(more)
(2)
£44.99
In stock
Purchase Options