Nightvision & Thermal Special Offers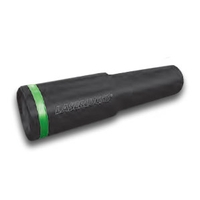 Save £140
The higher, 980nm wavelength range means that these laser illuminators can be used without problems for hunting or animal watching. The Pro version achieves maximum range with an extremely small minimum angle of just 1.5° which gives a beam width of just 2.5m at a distance of 100 meters. Combined with Digital night vision devices (not Gen 1, Gen 2 or Gen 3), the 50mW PRO IR Laser Illuminator deliver optimal results and considerably improve the image of the night vision device in difficult lighti...
(more)
Save £0
Nite Site Spotter Carry Strap....
(more)
(1)
WAS

£5.99
£5.00
In stock
Purchase Options
Save £1
NiteSite Belt Pouch for 6Ah Lithium Ion Battery. This is NiteSite's Belt Pouch for 5.5Ah and 6Ah lithium ion batteries. Attach your battery pack to your belt for enhanced freedom of movement....
(more)