Nightvision & Thermal Special Offers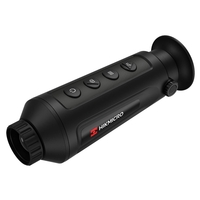 Save £210
HIK Vision HIK Micro LYNX PRO 19mm 35mK Smart Thermal Monocular. The HIK Micro Lynx Pro 19mm bridges the gap between the 15mm and 35mm models by introducing many of the features found on the premium models into a more cost-effective package. The Lynx Pro is built on the same compact chassis as the popular, pocket-sized 15mm model from HIK Micro but with the key additional feature of a focus ring around the objective lens. This allows you to precisely adjust the image to optimise your view over a...
(more)
Save £0
Nite Site Spotter Carry Strap....
(more)
(1)
WAS

£5.99
£5.00
In stock
Purchase Options
Save £1
NiteSite Belt Pouch for 6Ah Lithium Ion Battery. This is NiteSite's Belt Pouch for 5.5Ah and 6Ah lithium ion batteries. Attach your battery pack to your belt for enhanced freedom of movement....
(more)