Fishing
Filters Ignored
You have selected four or more brands, only three brands can be shown at once (please remove one or more of the current brands to display the new one).
Reset all filters
Save £74
Lenz Discover Coosa Sunglasses. These brand new Coosa sunglasses are everything you were hoping for in a new Lenz Optics Range. Modern, fashionable and reasonably priced!...
(more)
Lenz Tay Acetate Sunglasses. Are you tired of specialized sunglasses for fishing that make you look super nerdy? The Tay might as well have been a pair of high-end fashion sunglasses, but besides their modern and elegant look, they provide you with optimal fish-spotting qualities....
(more)
Lenz Nordura Sunglasses. When that highly prized trophy fish is finally within reach, and you get that one fateful cast, you need all the clarity, contrast and perception of depth you can get. With its tight fit, big anti-reflective lenses and 'ghost light'-reducing frames, the Nordura sunglasses will offer priceless assistance. The rest is up to your nerves and casting abilities....
(more)
Lenz Dee Sunglasses. Even when blind-casting, great sunglasses are invaluable! Direct and reflected sunlight invariably will take its toll on your eyes. However, with the high quality Dee sunglasses, which feature OBE hinges of stainless steel, handcrafted acetate frames and Zeiss CR39 lenses, your eyes will remain keen and sharp....
(more)
Lenz Helmsdale Acetate Sunglasses. We truly value and appreciate the opinion of professional guides, and the professional guides truly value and appreciate our Helmsdale Acetate sunglasses. If you're looking for a pair of sunglasses that will stand real abuse, look no further than the Helmsdale!...
(more)
Lenz Kaitum Acetate Sunglasses. If you enjoy sight fishing for trout in rivers or tropical sport fish on the flats, you know how important great eyewear is. The Kaitum will prove an invaluable friend to you when scouting for fish in riffling or flickering water – or more precisely: an integral part of you....
(more)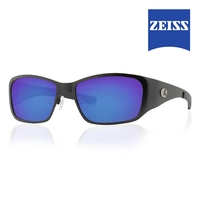 Save £70
Lenz Litza Titanium / Carbon Sunglasses. Spotting wary and finicky sport fish on the flats not only requires astute senses and trained eyes. It also requires quality, polarized sunglasses. If you're looking for the ultimate in fish-finding sunglasses look no further – the Litza have arrived!...
(more)
Save £70
Lenz Ponoi Titanium / Carbon Sunglasses. If you're serious about your tropical fishing and you travel the world extensively in search of finicky trophy fish, you're probably not the compromising kind. Well, say hello to your new travel partner: the Ponoi – a pair of uncompromising sunglasses that offer the best in comfort, polarization and functionality....
(more)
Save £34
Water Wolf Camera Accessories Pack. A collection of mounts to fit most recording situations. Attach your Water Wolf to boat hulls, railings, windows, tripods and much more....
(more)