Fishing
Filters Ignored
You have selected four or more brands, only three brands can be shown at once (please remove one or more of the current brands to display the new one).
Reset all filters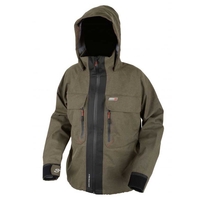 Save £50
Scierra X-Tech Wading Jacket. New innovative hard core wading jacket in strong designed shell fabric with lots of technical details....
(more)
(2)
RRP

£139.99
From

£89.00
Check stock
Purchase Options
A rod that will cover all kinds of fly fishing for browns, graylings and chars in the smaller rivers of this world. A great little Brook Rod - 1/2 Price!
Save £70
Narrow rivers will often hide unexpectedly big fish, but they aren't always compatible with rods of normal length. Shorter rods are easier to handle, especially when these brooks are accompanied by irritating trees and bushes, always eager to capture your flies. We decided to design special rods for rivers like this and were so pleased with the outcome that we added a few longer alternatives to complete the Brook series. Rods designed to handle short lines when casting, but also to fight the hug...
(more)
(1)
RRP

£159.99
£89.00
In stock
Purchase Options
Save £204
The strongest, lightest and most powerful materials on the market were at our disposal. We chose the ultimate mix of materials to build the ultimate fly rods based on our philosophy of depth, smooth, unbroken bending curves and short stroke lengths. A Surge fly rod will bend almost all the way, but the short stroke length will mask the inherent power of its factual depth until the need for longer casts unveils the true nature of a cultivated beast. Enjoy the seemingly effortless elegance when ca...
(more)
(1)
RRP

£329.99
£125.00
In stock
Purchase Options