Fishing
Filters Ignored
You have selected four or more brands, only three brands can be shown at once (please remove one or more of the current brands to display the new one).
Reset all filters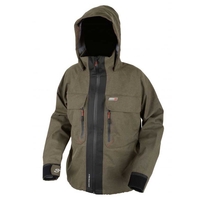 Save £40
Scierra X-Tech Wading Jacket. New innovative hard core wading jacket in strong designed shell fabric with lots of technical details....
(more)
(3)
RRP

£139.99
£99.00
Check stock
Purchase Options
6 Piece Travel Rod - Under 1/2 Price!
Save £180
A six piece travel rod that comes in at just over 50cm when in its tube, the actions are deep and the bending curves are smooth, but the recovery speeds are fast. These rods are just like modern super cars - well behaved and civilized on some occasions, but their inner beasts are just waiting for the situations where you need that little extra....
(more)

(1)
RRP

£279.99
£99.00
In stock
Purchase Options
Under 1/2 Price! - Available in #3, #4, #5
Save £204
The strongest, lightest and most powerful materials on the market were at our disposal. We chose the ultimate mix of materials to build the ultimate fly rods based on our philosophy of depth, smooth, unbroken bending curves and short stroke lengths. A Surge fly rod will bend almost all the way, but the short stroke length will mask the inherent power of its factual depth until the need for longer casts unveils the true nature of a cultivated beast. Enjoy the seemingly effortless elegance when ca...
(more)
(3)
RRP

£329.99
£125.00
Check stock
Purchase Options