Fishing
Compatible with iPhone and Android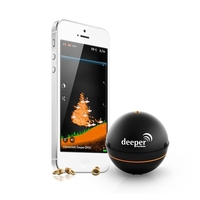 Save £25
Deeper Smart Fishfinder. Deeper – Smart fishfinder is a first of its kind, portable, wireless fish finder specially designed for amateur and professional fishermen....
(more)
RRP

£174.99
£149.00
Out of stock - Email me
Save £80
Imax Atlantic Race Smock. Deluxe high performance 2 layer smock for ultimate protection in ocean design....
(more)