Fishing
Compatible with iPhone and Android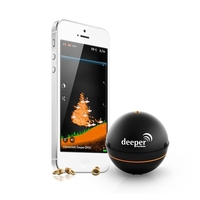 Save £25
Deeper Smart Fishfinder. Deeper – Smart fishfinder is a first of its kind, portable, wireless fish finder specially designed for amateur and professional fishermen....
(more)
RRP

£174.99
£149.00
Out of stock - Email me
Hazard 4 Poncho Villa SmartSkin Softshell Poncho. Hazard 4's thoroughly modernised version of the classic military poncho has more in common with technical sports jackets than the old vinyl camping stand-by that usually comes to mind. An industry first, it should reintroduce a generation to the functional benefits having no sleeves provides....
(more)