Fishing
Compatible with iPhone and Android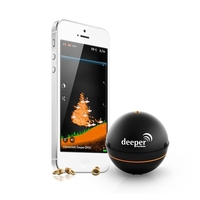 Save £25
Deeper Smart Fishfinder. Deeper – Smart fishfinder is a first of its kind, portable, wireless fish finder specially designed for amateur and professional fishermen....
(more)
RRP

£174.99
£149.00
Out of stock - Email me
Dick Walker's Ledasink. Ledasink by Halstead and Hartley, the original Dick Walker recipe. An absolute essential bankside product for the fly fisher, simply rub the Ledasink on to your leader to help degrease and slice through the water surface to sink and reduce the chance of spooking fish. Ledasink can also be used on intermediate and sinking fly lines for the same benefits....
(more)
(1)
£2.35
In stock
Purchase Options