Yellow Cortland Fishing
Cortland Classic 444 Sylk Fly Line - 30yds. For some anglers, there's no replacement for the unique feel of a bamboo rod. The 444 Classic Sylk is the first modern line designed specifically for fine bamboo rods by replicating the diameter, long gradual taper, supple feel and natural color of oiled silk. Its gentle casting qualities have obvious advantages in low-water situations as well....
(more)
(1)
£49.99
Check stock
Purchase Options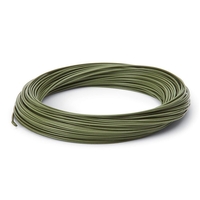 Cortland 444 Classic Clear Spring Fly Line - 30yds. 444 Classic Spring Creek Fly Line - 30yds. The extra-long, supple tip of the 444 Classic Spring Creek lands delicately, yet transfers energy so efficently it turns over the longest, finest leader with authority and control....
(more)