Fishing
Filters Ignored
You have selected four or more brands, only three brands can be shown at once (please remove one or more of the current brands to display the new one).
Reset all filters
Buff Polar Headwear. Polar BUFF is basically an Original BUFF with a cylindrical piece of Classic Polartec fleece sewn to one end. In cold weather Polar BUFF will help to maintain body temperature and prevents heat loss. Super soft to the touch, you will love wearing it. Polar BUFF can be worn as a neckerchief, headband, wristband, mask, hair-band, balaclava, scarf, bonnet, saharaine, pirate cap or beanie....
(more)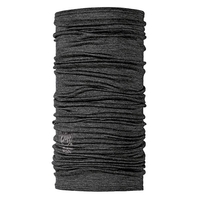 Buff Merino Wool Headwear. Wool BUFF is a multifunctional, tubular accessory ideal for many activities. The Merino wool in Wool Buff® keeps you warm in the cold, wicks moisture to keep you cool when its hot and being anti-microbial does not start to smell after wear. This natural fabric is super soft, odour resistant, water repellent. The NEW Chic designs feature the strass BUFF logo....
(more)
Buff High UV Protection Headwear. High UV Protection BUFF is a seamless, multifunctional tubular accessory ideal for many warm and hot weather activities. Made with Coolmax® Extreme, High UV Protection BUFF will wick moisture (sweat) away from your skin faster than any other fabric, making it perfect for every outdoor activity under the sun. Designed to fit adult heads 53 – 62 cm....
(more)
(3)
£13.99
In stock
Purchase Options