Dog Equipment Special Offers
Save £0
Double end two pitch whistle....
(more)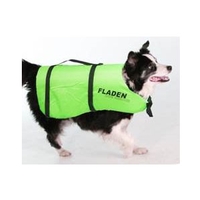 Save £11
Fladen Dog Flotation Vest. Keep your dog safe on or near water with this flotation vest. Provides buoyancy around the dog's torso and chest to help keep them afloat and keeping their head above water whilst allowing them the movement to paddle and breathe easily....
(more)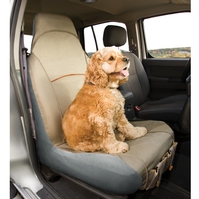 Save £11
The Kurgo CoPilot Seat Cover is the perfect vehicle accessory to keep your car seats in show room condition....
(more)
Save £20
Bringing a small dog on an errand or on a long trip doesn't have to feel limiting or challenging. Now with Kurgo's Wander Carrier™ it can be easier than ever for the dog and owner....
(more)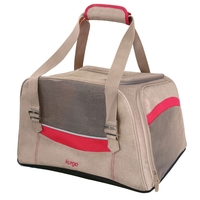 Save £24
Kurgo Metro Carrier. When your dog is your 24/7 companion, you need to make sure they're traveling comfortably. Our Metro Dog Carrier is stylish, sturdy, and has all the little touches to make your dog feel at home. It's perfect for your commute, a drive to the park, or even as an airline carry-on....
(more)
Save £30
Orvis Trout Bum Dog Jacket. Inspired by our men's and women's Trout Bum clothing collections, this lightweight dog jacket features a unique river current design, reflective piping, and tough fabrics. To determine the correct size, measure from base of the neck to the base of the tail. Imported....
(more)
Save £24
Orvis Field Collection Dog Coat. A dog field jacket inspired by the rugged materials and colours of the upland hunt. The durable cotton-canvas outer of this quilted jacket protects your dog from the elements and won't attract burrs, while the supersoft microvelvet lining keeps him comfortable and warm....
(more)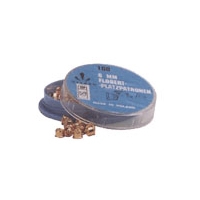 Save £1
Care must be taken when using blank firing starter pistols - always treat a replica gun as if it were loaded with live ammunition and never point it towards anyone. Residue/debris from the blast can cause injury. 100 per tub....
(more)
(1)
WAS

£7.49
£6.00
In stock
Purchase Options
Save £15
Ruffwear Omnijore Towline. The Omnijore™ Joring System is designed for any dog-powered activity. The Towline is a component that is available to purchase separately....
(more)
(1)
RRP

£54.95
£39.00
In stock
Purchase Options
Save £8
Designed with the entire blind community in mind, the Audible Beacon inspires confidence by helping people be seen. This safety light uses audible signals to indicate on/off, low battery, charging, and charge complete. The Audible Beacon is waterproof and rechargeable, using bright LED lights to boost visibility in all directions. A silicone mount attaches easily and securely to guide dog harnesses and canes, and the Quick Clip™ can clip to backpacks, coats, or other gear. With up to 12 hours of...
(more)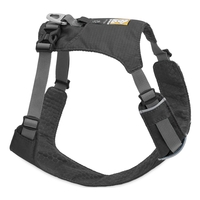 Save £10
Ruffwear High & Light Harness. The Ruffwear Hi & Light™ Harness is a lightweight, low-profile adventure harness. This minimalist harness has four points of adjustment for a sleek, comfortable fit down to size XXXS. Scaled to fit even the smallest canine companions, the Hi & Light Harness is a great option for any dog that enjoys exploring in a harness....
(more)
(1)
RRP

£39.95
£29.00
Check stock
Purchase Options
All-day adventure harness
Save £9
Ruffwear Front Range Harness. A comfortable harness for dogs to wear all day, everyday that is durable and designed for adventure....
(more)
The Approach™ Pack is an everyday dog pack with excellent performance, fit, and functionality. It provides dogs with the ability to efficiently carry a load, generating instant four-legged motivation to explore. The integrated harness enhances fit, pack stability and overall performance. Radial cut saddlebags create a passive compression system that is form fitting and better load carrying. Combined with the lightweight materials and a streamlined design, the Approach Pack is comfortable and all...
(more)
Ruffwear Dirtbag Seat Cover. The Dirt Bag Seat Cover from Ruffwear is a durable, waterproof cover that shields vehicle seats from the remnants of dog adventures. Our convertible design can be installed in a traditional or hammock configuration and maintains access to seatbelts....
(more)
Scarab Trio 3 Colour LED Reachargeable Dog Safety Light. Scarab TRIO is a powerful LED beacon designed to keep you safe. The combination of Power LED and optical polymer gives you all-round visibility. With a push of a button you have a choice of 3 colours-RED-YELLOW-GREEN. You can adjust the power setting from low to high depending on your requirement. The optical lens material gives a "bulb" effect so you can see it from any orientation. Scarab Trio can be seen from over 4KM on the highest se...
(more)

(1)
RRP

£29.99
£19.00
In stock
Purchase Options