Dog Equipment Special Offers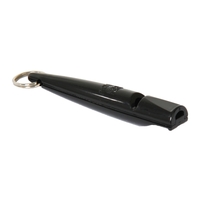 Save £0
Ultra high pitch with cork ball. Produces the familiar 'trilling' roll of the pea whistle....
(more)
(1)
WAS

£7.99
£7.00
In stock
Purchase Options
Save £2
The ultimate training for all dogs....
(more)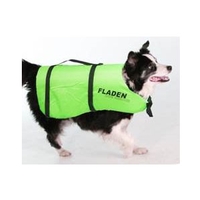 Save £11
Fladen Dog Flotation Vest. Keep your dog safe on or near water with this flotation vest. Provides buoyancy around the dog's torso and chest to help keep them afloat and keeping their head above water whilst allowing them the movement to paddle and breathe easily....
(more)
Save £2
Jarvis Walker Water Woofer Dog Flotation Device. A dog life jacket, a Woofer Dog Flotation Device is a must for any water going Aussie dog owner. Strap on a Woofer Dog Flotation Device for dog safety on the water. Just because it's mandatory in some places for humans to wear water safety gear, that doesn't mean dogs need to be left out. Gearing up dogs with dog life jackets allows them to safely enjoy a day of sun and spray and keeps them safer when you are out boating or kayaking....
(more)
Save £30
Orvis Trout Bum Dog Jacket. Inspired by our men's and women's Trout Bum clothing collections, this lightweight dog jacket features a unique river current design, reflective piping, and tough fabrics. To determine the correct size, measure from base of the neck to the base of the tail. Imported....
(more)
Save £12
Designed with the entire blind community in mind, the Audible Beacon inspires confidence by helping people be seen. This safety light uses audible signals to indicate on/off, low battery, charging, and charge complete. The Audible Beacon is waterproof and rechargeable, using bright LED lights to boost visibility in all directions. A silicone mount attaches easily and securely to guide dog harnesses and canes, and the Quick Clip™ can clip to backpacks, coats, or other gear. With up to 12 hours of...
(more)