Size l Green Gaiters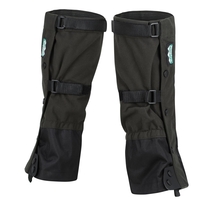 Hardwearing and robust gaiters. This integral part of your footwear will keep you well protected while out on those hunts. Super comfortable and quiet, these durable gaiters will fit well with your Ridgeline boots. Two 25mm securing Velcro straps, front lace hook and tabs to secure under your boot complete this ultimate protection package....
(more)
(1)
RRP

£69.99
£44.99
Check stock
Purchase Options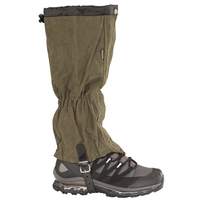 Swedteam Gaiters. Water resistant, close fitting gaiters. Water-resistant bag with reinforced bottom for extra durability.Camo-pattern in strong material with multiple smart pockets.Tailored to your hunting needs....
(more)

(1)
RRP

£49.99
£44.99
Check stock
Purchase Options