Field Sports Gift Ideas
Filters Ignored
You have selected four or more brands, only three brands can be shown at once (please remove one or more of the current brands to display the new one).
Reset all filters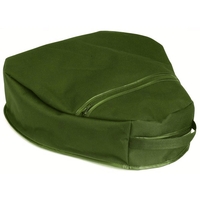 Save £5
These rugged shooters cushions are made from 600 denier waterproof polyester. Features a large zip pocket....
(more)
(14)
WAS

£24.99
£19.99
In stock
Purchase Options
Zippo 12 Hr Hand Warmer - Black. With a new and improved filling process that makes firing up these little pocket sized furnaces easier than ever. Fill the cup, light the burner, and go! They provide up to 12 hours of gentle, consistent heat. And they're odourless so the only thing that stinks is the alternative to not using them: frozen fingers....
(more)
(1)
RRP

£39.95
£29.99
In stock
Purchase Options