Field Sports
Filters Ignored
You have selected four or more brands, only three brands can be shown at once (please remove one or more of the current brands to display the new one).
Reset all filters
Nikko Sterling Reflex Sight. Reflex shooting is a demanding discipline, as the target needs to be acquired quickly in the sights. Accurate sighting without parallax or eye relief limitations are also vital to achieving that top score or hunting success. Whether you are a hunter, recreational shooter or competitive marksman, the range of RED DOT reflex sights offers a great choice for you. All of them offer a 1x magnficiation. Starting with the NRD25, a low profile 25 mm objective sight through t...
(more)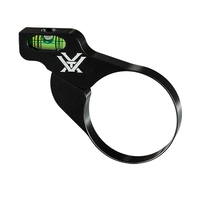 Vortex Lo Pro Bubble Level - 30mm. This slim, low-profile design allows the Bubblevel™ to be mounted on most scopes without removing the scope from the rifle. It is easily visible without losing the sight picture....
(more)

(1)
£48.99
In stock
Purchase Options