Field Sports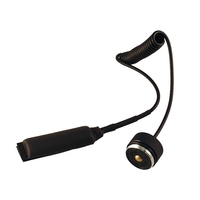 This switch allows remote activation of Laserluchs IR Laser Illuminators without the need to remove hands from the weapon....
(more)
Screwdrivers are the most important and most used gunsmithing tools. Wheelers Deluxe Gunsmithing Screwdriver Sets belong on every gunsmithing bench. The well thought-out bit selection will put an end to burred, buggered and busted up screw slots on any gun. Unlike other screwdriver suppliers, Wheelers engineers measured the screws on over one hundred modern and antique firearms to make sure that we offered bits for every situation. Whether you are working on a Browning Superposed, a Remington 70...
(more)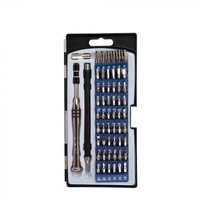 The Wheeler Engineering Precision Micro Screwdriver Set features high quality, chrome plated steel bits to hold up to heavy use and the comprehensive 58 piece set meet all of your precision screwdriver needs....
(more)