Field Sports
Ultimate Survival Technologies Survival Beast Tool. The Survival Beast Multi-Tool by UST offers 5 essential everyday tools in one multi tool with carabiner carry clip and built in LED light....
(more)
23" stainless steel UST Wire Saw with multi-strand cutting wire. Features swivel points for easy handling to cut through logs and branches with ease. Ideal for a number of survival uses. Lightweight and coils to fit in small pockets....
(more)
UST U-Dig-It Folding Stainless Shovel. U-Dig-It Folding Shovel is a lightweight, versatile digging tool made of durable stainless steel....
(more)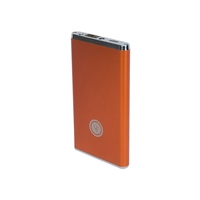 USB Hand Warmer Charger. The slim and lightweight USB Hand Warmer provides soothing warmth for hours. Use it for outdoor activities such as camping, hiking, skiing and so much more....
(more)