Field Sports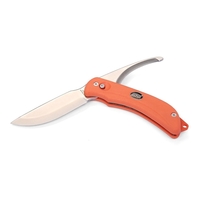 EKA has done it again! The G3 is a new take on the original tried and proven design and concept. The G3 has a more ergonomically designed and formed handle for an exceptional grip and feel in the user's hand. Quickly switch between the Skinning Blade and the Gutting Blade with a simple fluid motion when the lock button is depressed....
(more)
(1)
RRP

£62.95
£54.99
In stock
Purchase Options
EKA FireSharp. EKA's FireSharp is an innovative combination of 2 Sharpeners and 1 Fire Starter. Current version features a thicker, stronger fire steel rod for increased durability....
(more)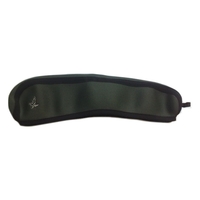 The new Swarovski Scope Guard protects against foul weather and rough hunting conditions....
(more)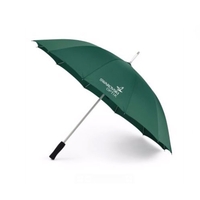 Swarovski Umbrella. The SWAROVSKI OPTIK umbrella comprises 12 heavy-duty panels and a robust aluminum shaft with a black EVA grip. It opens automatically by pressing a button and has a diameter of 110 cm/43.3 in....
(more)
Swarovski Signal Cap. The classic SWAROVSKI OPTIK cap in green comprises six panels, with the front two being double-layered. The size can be adjusted using a Velcro fastener. The cap also has a leather patch on the right side, which can be used to attach personal objects....
(more)
New
The SWAROVSKI OPTIK cleaning set basic includes moist cleaning cloths, a cleaning brush, cleaning fluid, and a microfiber cloth. Ideal for cleaning all kinds of lenses....
(more)