Field Sports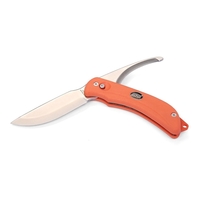 EKA has done it again! The G3 is a new take on the original tried and proven design and concept. The G3 has a more ergonomically designed and formed handle for an exceptional grip and feel in the user's hand. Quickly switch between the Skinning Blade and the Gutting Blade with a simple fluid motion when the lock button is depressed....
(more)
(1)
RRP

£62.95
£54.99
In stock
Purchase Options
EKA FireSharp. EKA's FireSharp is an innovative combination of 2 Sharpeners and 1 Fire Starter. Current version features a thicker, stronger fire steel rod for increased durability....
(more)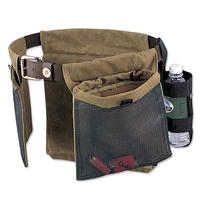 Save £16
Orvis Convertible Dove and Clays Belt. This belt has been an Orvis best seller for years due to its versatility and simple, comfortable design. Great for use in the dove, quail and other small bird hunts as well as sporting clays. 1½" wide full-grain leather belt for support....
(more)
Orvis Stainless Steel Game Shears. Without a good set of game shears, dressing a bird can be an exercise in futility. Crafted of forged stainless steel, these shears feature a blade notch to cut through bone, skin, and cartilage with ease, allowing you to clean your limit in no time at all. Corrosion resistant. Italy....
(more)