Field Sports
Filters Ignored
You have selected four or more brands, only three brands can be shown at once (please remove one or more of the current brands to display the new one).
Reset all filters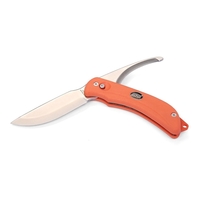 EKA has done it again! The G3 is a new take on the original tried and proven design and concept. The G3 has a more ergonomically designed and formed handle for an exceptional grip and feel in the user's hand. Quickly switch between the Skinning Blade and the Gutting Blade with a simple fluid motion when the lock button is depressed....
(more)
(4)
RRP

£56.95
£49.99
In stock
Purchase Options
EKA FireSharp. EKA's FireSharp is an innovative combination of 2 Sharpeners and 1 Fire Starter. Current version features a thicker, stronger fire steel rod for increased durability....
(more)
Flexicoy latex decoy - very realistic!...
(more)
(3)
From

£7.49
Check stock
Purchase Options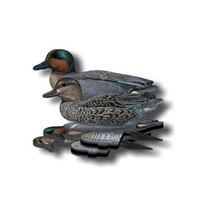 Save £10
NRA's Fold Up Decoy (FUD) range is designed to provide unprecedented decoying functionality and fulfil the demand for a flat packed model. Their range is effective, functional and practical and boasts a range of features that have quickly proven popular since their launch late last year. 6 per pack....
(more)
(1)
WAS

£29.99
£19.00
In stock
Purchase Options