Field Sports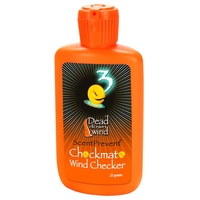 Which direction is the wind blowing? Checkmate Wind Checker with micro ESP enzyme powder improves your hunt in the field or game on the course by giving you a visual cloud of wind direction....
(more)
KG KG-1 Carbon Remover. KG-1 was the first product introduced to the shooting sports industry to specifically meet the need to remove carbon buildup and is the first step in the cleaning process....
(more)
(1)
£8.49
In stock
Purchase Options
KG KG-2 Bore Polish. KG-2 was originally developed to maintain the bore integrity of rifles. Unlike most other mechanical products, KG-2 contains no ammonia and is a 1200-1400grit soft compound to remove copper and lead, while leaving the integrity of the bore. 4oz bottle....
(more)
(1)
£16.49
In stock
Purchase Options
KG KG-12 Big Bore Cleaner. KG-12 was developed specifically to clean the copper fouling from large bore military weapons. KG-12 provides professional shooters, gunsmiths, armorers, hunters and other firearm enthusiasts with a product that will remove the toughest copper fouling without damaging the bore. 4oz. bottle....
(more)
(1)
£13.99
In stock
Purchase Options
KG KG-3 Solvent & Degreaser. KG-3 is a non-chlorinated ozone safe formula used to remove the residue loosened by KG-1, KG-2, KG-12 and for cleaning and degreasing parts. KG-3 contains a special formulation of fast drying, water-displacing solvents which will rapidly cut through oil and grease without leaving a residue. 19oz cannister....
(more)
(1)
£11.99
In stock
Purchase Options
KG KG-410 Lightweight Gun Oil. KG's Light Weight Penetrating Oil is intended for use when a fast, temporary cleaning is necessary. 8oz bottle....
(more)
KG KG-4 Gun Oil. KG-4 Gun Oil meets the stringent requirements set forth in the original Military Specification Mil-L-63460 D. It is a blend of the finest lubricants available and contains no synthetics. 2oz bottle....
(more)
KG KG-5 Trigger Lube. KG-5 Trigger Lube is formulated specifically for trigger mechanisms and provides excellent lubrication and corrosion protection....
(more)
KG Gun Cleaning Mat. The KG Gun Mat is a useful and practical product that solves the problem of trying to find something to clean your guns on, besides the bathroom towels or news papers....
(more)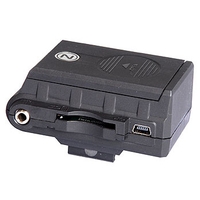 The Compact Video Recorder CVR640 is a compact and lightweight, portable electronic unit designed to record the image produced by Digital Night Vision devices equipped with a Video Out....
(more)
(1)
RRP

£129.95
£119.99
Order Now - 7-10 Days
Purchase Options