Opticron Full Size Binoculars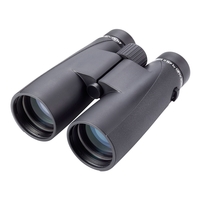 Save £30
Opticron Adventurer II 10x50 WP Binoculars. Adventurer II WP roof prism binoculars offer the first-time and casual user of optics terrific quality and value for money. Suitable for all types of general and wildlife observation, the models deliver bright, clear images with full field of view for spectacle wearers. Nitrogen waterproof and finished in quality textured rubber armour, the binoculars are well balanced in the hand and incorporate BAK4 roof prisms and fully multi-coated lenses. A great...
(more)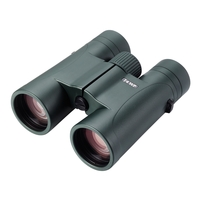 Save £49
The T4 10x42 WP's clever combination of wide-angle optics and fast focus system create a comfortable, easy-to-use range of field binoculars suited to all types of wildlife observation as well as more specialist pursuits such as hunting and field archery. Available in a choice of black or dark green rubber armour....
(more)
Save £110
Opticron T4 Trailfinder 8x56 Binoculars. The T4 WP 8x56 is specifically designed for accurate observation and identification of wildlife in low light conditions. With an IPD of 7mm (twilight factor 21), the model delivers exceptionally bright images under normal daylight combined with almost no noticeable field curvature. In addition users benefit from a large depth of field with focusing hardly necessary over 50 feet distance....
(more)
(1)
RRP

£229.00
£119.00
In stock
Purchase Options