Camera Accessories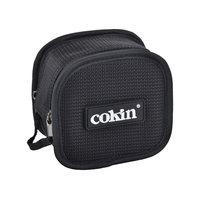 Save £19
Cokin Filter Wallet. The A306 wallet holds up to 7 A-series (previously 'S-size') filters with filter holder and adaptor rings. It features a removable compartment pouch which once removed enables the A305 filter box to be stored in the wallet. A neck strap and belt attachment is included....
(more)
(1)
RRP

£31.00
£12.00
In stock
Purchase Options
The SWAROVSKI OPTIK cleaning set is available in a practical belt pouch and comprises moist cleaning cloths, cleaning brush and fluid in addition to a microfibre cloth. Should always be on hand during every longish field assignment for meticulous care of the high-quality long-range optic, in order to enjoy the full optical performance at all times....
(more)
(43)
RRP

£45.00
£39.00
In stock
Purchase Options
Vanguard 2Go 30 Bag. 2GO messenger is a sleek, hassle-free bag for bringing your camera and other items along - wherever you go! Inside 2GOs main compartment, a soft inner box securely holds your camera and flash or extra lens, leaving space for other daily needs. Transform 2GO into an everyday messenger bag by simply removing this compartment....
(more)
RRP

£59.99
£30.00
Out of stock