Camera Accessories Special Offers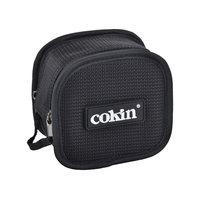 Save £19
Cokin Filter Wallet. The A306 wallet holds up to 7 A-series (previously 'S-size') filters with filter holder and adaptor rings. It features a removable compartment pouch which once removed enables the A305 filter box to be stored in the wallet. A neck strap and belt attachment is included....
(more)
(1)
RRP

£31.00
£12.00
In stock
Purchase Options
Save £20
Hazard 4 Evac Photo-Recon Sling Pack. They are slim shaped to be easily manoeuvred in crowds, or stored in vehicles/lockers, and are quick to take on or off. They are also ambidextrous, and unlike others in this class, are actually comfortable on the shoulder; The bottom strap clips from either the right or left lower corner and the padded section realigns itself ergonomically in the correct body-hugging direction....
(more)
Save £30
Hazard 4 Officer - Front/Back Slim Organiser Backpack. This unique professional pack has generous size to accommodate laptops in its padded retainer, yet is nimble enough to be rotated from back to chest....
(more)