Size size+14 Clothing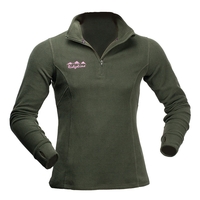 Ridgeline Alpine Fleece. Being comfortable in the field is important but so is looking good. This New lightweight fleece has been developed with a Ladies cut so you can look as good as Ridgeline performs. Made with Ridgeline's famous SOUTHERN STAR 200TM fleece it will keep you warm and comfortable without being too bulky. Simple styling with fashionable cut, the Alpine fleece is not only great value for money but will look good whatever you are doing....
(more)
(1)
RRP

£34.99
£26.99
Check stock
Purchase Options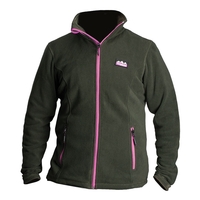 Ridgeline Hinterland Ladies Fleece. Mid layer fleeces are essential for keeping warm and comfortable but they must look good also. The Hinterland Fleece with its classic ladies cut is both practical and good-looking. Made with SOUTHERN STAR 275 Fleece and trimmed with the all-new Ridgeline pullers in pink, this fleece will suit the town and field alike without looking out of place. Two zipped pockets will ensure your items are safe and high collar to keep you snug....
(more)
(1)
RRP

£44.99
£36.99
Check stock
Purchase Options