Silver Clothing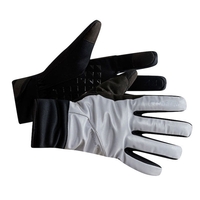 Save £16
Craft Siberian Glow Glove. Siberian Glow Glove is a warm, wind- and water-protective cycling glove with reflective fabric. Fleece lining provides extra warmth while silicone print in the palm ensures great grip. Comes with soft terry on thumb and Velcro adjuster and pre-shaped design for optimal fit....
(more)
Save £30
Orvis Trout Bum Soft Shell Jacket. No matter where you live or what you're fishing for, there's always a need for a reliable jacket. When reliability is a must, our 3-layer Trout Bum Softshell makes the best of any situation....
(more)
New
Simms Bottle Opener Belt. Dual purpose belt that keeps pants secure and beverages flowing....
(more)